Machine learning and AI training paves new cloud career paths
As cloud-based artificial intelligence gains momentum in the enterprise, business leaders will look to admins to implement and make the most of the technology.
As cloud services for machine learning and artificial intelligence continue to emerge, organizations need to train...
Continue Reading This Article
Enjoy this article as well as all of our content, including E-Guides, news, tips and more.
their staff to use these technologies. New certification programs from major cloud vendors, including Amazon Web Services and Microsoft Azure, can help.
Neural networks have been around in some form for many years, but the availability of cloud computing enables the technology to reach critical mass. Now, organizations can apply AI to everything from self-driving cars to natural language processing.
Machine learning and AI adoption is driven largely by the business, said Kjell Carlsson, senior analyst at Forrester Research.
"If you look at [the] big data phenomenon, the folks most excited by it used to be on the IT side rather than the line of business [LOB] or sales and marketing side. Now, it has flipped," Carlsson said. "All the different LOBs and stakeholders who didn't care about it are now really excited about AI and want to spin up a team. They rely, in turn, on cloud administrators."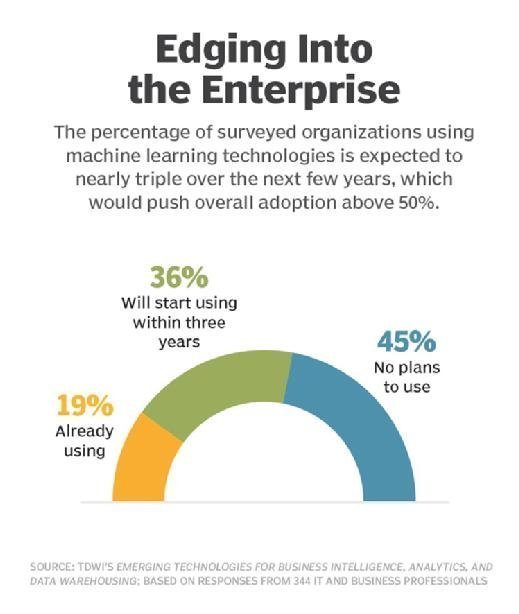 To help deliver on the promise of machine learning and AI, however, cloud admins and their teams, as well as developers, must acquire new skills.
The good news, according to Carlsson, is that some IT professionals have already begun to acquire data science skills from either direct experience or formal education, and those skills can apply to AI. "You have a huge pool of developer talent that can use a lot of these techniques with very little additional education; they may not do it well, but they can get started," he said.
Machine learning and AI training options
For admins, there is a growing array of training options related to machine learning and AI, including those from third parties and those specific to cloud providers, such as Amazon Web Services (AWS), Google and Azure.
Microsoft Azure
Microsoft, for its part, offers a Microsoft Certified Solutions Associate in Machine Learning certification.
"This requires you to have a Microsoft Technology Associate in Database [certification], which requires you to pass one exam, 98-364," said Gary A. Bushey, an Azure architect who most recently worked at Duke Clinical Research Institute. You then need to pass additional exams -- namely, Analyzing Big Data with Microsoft R (70-773) and Perform Cloud Data Science with Azure Machine Learning (70-774).
According to Microsoft, certification demonstrates an individual's ability to operationalize Microsoft Azure machine learning and big data with R Server and SQL Server R Services.
The learning track is relevant to IT professionals whose roles relate to machine learning, including both data scientists and data analysts, and particularly those who process and analyze large data sets using Microsoft R or Azure cloud services. Key technologies covered include Microsoft R Server, SQL Server R Services, Azure Machine Learning, Azure Bot Framework and Azure Cognitive Services.
Google Cloud Platform
Google offers a Data and Machine Learning training track aimed at people who design, build or analyze big data systems. The track begins with a two-day, instructor-led program, "From Data to Insights with Google Cloud Platform," which teaches participants how to use the public cloud platform to visualize and analyze data. That course is followed by the Data Engineering program, which includes a one-day course, "Google Cloud Platform Fundamentals: Big Data & Machine Learning," and then a four-day course, "Data Engineering on Google Cloud Platform."
For those unable to attend in person, Google offers the tracks virtually through Coursera.
In addition, Google offers an exam, oriented toward IT professionals who already have experience with these emerging technologies, to become Google Certified Professional Data Engineers.
AWS
AWS offers on-demand webinars, such as "Introduction to Amazon Machine Learning" and "Building Smart Applications with Amazon Machine Learning." According to AWS, the introductory webinar reviews how to create, deploy and query an Amazon Machine Learning model. The second webinar focuses on other Amazon services, including Kinesis, AWS Lambda, Mechanical Turk and Simple Notification Service.
While the learning opportunities available through the major cloud providers are helpful, familiarity with the underlying platform -- AWS, Azure or Google -- is the best starting point for an AI deployment, said Tim Beerman, CTO of Ensono, an IT consulting firm.
In addition, it's critical to understand the underlying data sets to derive any value from machine learning and AI cloud services, he said.
Dig Deeper on Careers in artificial intelligence