Bot technology
Bots, such as chatbots, use a compilation of machine learning, deep learning, natural language processing and natural language generation to communicate with humans. Learn how to develop and apply intelligent bot technology in the enterprise.

Download this free guide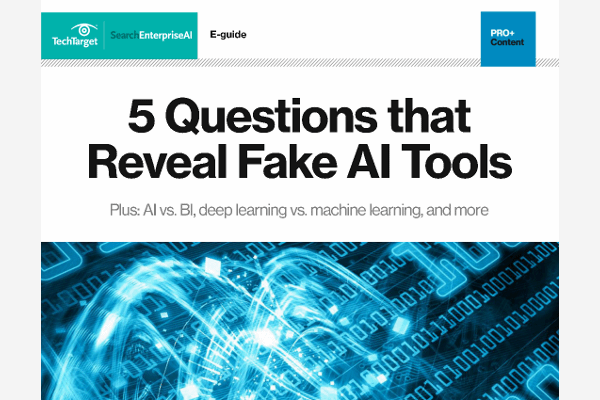 Download: 5 Questions that Reveal Fake AI Tools
Explore 5 ways to see through AI washing, when to use AI vs. BI, deep learning vs. machine learning, and much more!