Manage
Learn to apply best practices and optimize your operations.
Experienced users point the way on implementing machine learning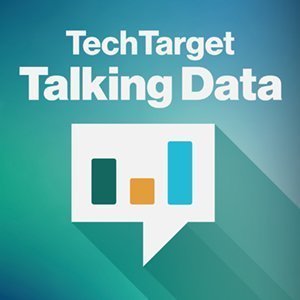 Listen to this podcast
In this podcast, we look back at some of our most interesting interviews with end users sharing how they found success implementing machine learning projects.
In the world of big data and analytics, machine learning was, without question, one of the biggest topics of 2017.
In this edition of the Talking Data podcast, we recap some of our most interesting interviews with those who have been hard at work implementing machine learning. The interviews cover a range of machine learning specifics, from the importance of data engineers to machine learning projects, to making machine learning outputs explainable, to looking beyond neural networks when developing deep learning and AI applications.
Increasingly, businesses are recognizing the potential value of machine learning, but the practice is still fairly new for most enterprises. While some next-generation organizations like Google and Uber have created entire business models around machine learning, most businesses are just starting to hire data science teams, explore software options and define appropriate use cases.
This means organizations are still working out some of the best ways to develop and implement machine learning capabilities. At this stage, there are no right or wrong answers, only efforts that have been more or less successful.
In that vein, enterprises can learn a lot about implementing machine learning from the efforts of their peers. Listen to this podcast to hear how businesses are implementing machine learning and see if you can pick up some tips for your organization.