Fotolia
News
Stay informed about the latest enterprise technology news and product updates.
Oil and gas IT leaders drilling for AI benefits
In an industry not known for being on the tech cutting edge, some are exploring the business value of artificial intelligence.
When Gartner analyst Peter Sondergaard advised organizations to put digital technologies at the heart of their...
Continue Reading This Article
Enjoy this article as well as all of our content, including E-Guides, news, tips and more.
business strategies, he put no small emphasis on artificial intelligence. AI would help businesses struggling to make sense of a sea of data collected by sensors and other devices hooked into the rapidly growing internet of things; the application of AI in digital projects could lead to whole new business models and even aid in the uphill battle known as cybersecurity in the 21st century.
"It will be an essential defense, creating a continuously adaptive risk and trust response," Sondergaard said at Gartner's annual Symposium/ITxpo in Orlando, Fla., earlier this month.
No head of IT today would say no to state-of-the-art security -- or any AI benefits -- and by 2020, Gartner predicts AI will be a top priority for 30% of CIOs.
Two and half years before that date, though, AI is still a developing technology that many organizations -- and indeed whole industries -- are just starting to evaluate. At the Gartner event, SearchCIO talked to IT leaders in the conservative oil and gas industry, where the allure of new business value is slowly wearing down a traditional reluctance for change.
'Digital laggard'
Bill Schneider, vice president of IT at Pioneer Energy Services, said oil and gas has historically been "a laggard in digital." And tech investments slowed in 2014, when the price of oil started its precipitous, two-year decline. "So we've got a lot of ground to make up," Schneider said.
The San Antonio-based company provides drilling and well services for oil and gas companies in the U.S. and Colombia, and it has sensors affixed to wells and field equipment "which generate a tremendous amount of data," Schneider said.
But just a fraction of the data coursing through the internet of things (IoT) and collected by the company is analyzed, he said -- and that presents a huge opportunity.
"There's just a mountain of information to be harnessed there," Schneider said. "And so part of our focus is first understanding what we have, and then trying to go back and figure out, OK, how can we apply AI to that to help understand how to improve our services."
As Pioneer Energy Services assesses AI technologies -- and AI benefits -- it is now working with its customers to determine what they'd like those data-enhanced services to look like.
"They're clearly here trying to figure out their digital journey. And so we need to be able to partner with them to figure that out -- what's important to them," he said.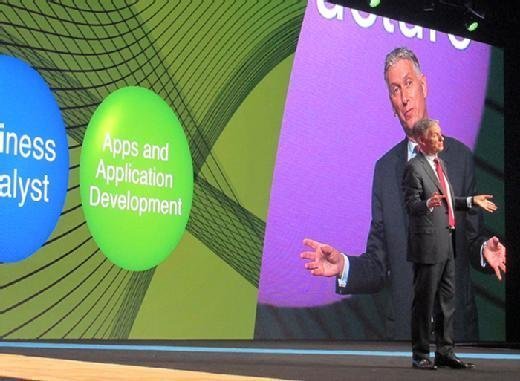 Optimizing refineries with AI
Yael Urman is another IT leader from the oil and gas sector. She's director of applications at PBF Energy, a petroleum refining company in Parsippany, N.J. Like Pioneer Energy Services, her company also deploys a vast network of connected sensors and pulls in tons of data on field equipment -- but that's it.
"We collect the data, but we don't do much more with that," Urman said.
With AI, though, the company could. Every few years, she explained, PBF Energy does big, expensive replacements, or "turnarounds," of its equipment. And it uses historical data and statistics to determine what gets replaced.
"Whatever you did over the last 30 years, more or less, that's what you continued to do," she said. "So if you know that the life of the equipment is five years, every five years you replace it."
But by integrating historical equipment data with the vast amounts of IoT data on how certain machines are holding up -- and putting AI to work on all of it -- the company could make decisions on whether to replace specific parts, Urman said. The analysis could show, for example, that a piece of machinery is in particularly bad shape after three years instead of the expected five. That would save the company the cost of it failing or breaking down over two years.
"Or maybe you can keep these specific parts for seven years, because you have all the data about these pieces of equipment," she said.
The company is gathering information about how AI is being used in the refining business -- Urman recently learned about a company in Australia using IBM Watson for a similar aim -- and how to eventually attain AI benefits. For now, it's "small steps," but she has her eyes trained on the road ahead.
"We believe that we can do better than any other company in terms of optimizing refineries," she said, pointing to the company's aggressive automation of business processes such as accounts payable, invoices and others. "We can be even more efficient, and we can even optimize better if we add a digital aspect."
For a look at how tight the labor market is for AI talent, read this SearchCIO blog post.