Sergey Nivens - Fotolia
News
Stay informed about the latest enterprise technology news and product updates.
DataRobot partners with BCG, acquires its analytics software
DataRobot's new partnership with Boston Consulting Group aims to bring the technical expertise of BCG to DataRobot's customers. The AI vendor also acquired analytics software from BCG.
DataRobot said Tuesday it has acquired Boston Consulting Group's Source AI technology as the two companies entered into a new strategic partnership.
DataRobot, a Boston-based AI and automated machine learning vendor, said it will use the expertise of BCG's data scientists and tech experts to enable DataRobot customers to better build AI projects.
"The partnership with BCG will help DataRobot augment and extend their services offering and will give DataRobot additional resources to help their company design, develop and productize their machine learning models and applications," said Dave Schubmehl, research director for cognitive/artificial intelligent systems and content analytics at IDC.
Acquiring software
Source AI, modular analytics development and deployment software created by BCG, helps data scientists write code in unrestricted ways, according to DataRobot. The price of the technology acquisition was not disclosed.
Schubmehl said that as far as he understands, "it seems that this capability can be used to build platform-independent machine learning models that then would feed into the DataRobot platform."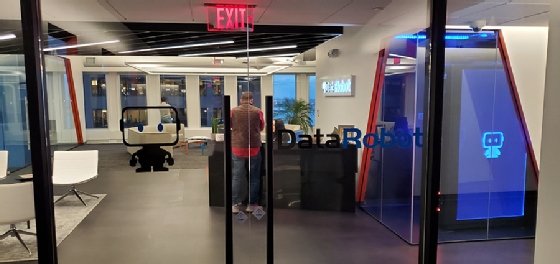 Igor Taber, senior vice president of corporate development and strategy at DataRobot, wouldn't comment on whether Source AI would be integrated with DataRobot products in the future, but said "DataRobot is planning to leverage the experience and expertise of the Source AI team to strengthen its platform."
The partnership with BCG will help DataRobot augment and extend their services offering.

Dave SchubmehlResearch director for cognitive-artificial intelligent systems and content analytics, IDC
"We are looking forward to combining the power of the DataRobot platform and BCG expertise to build AI-powered solutions across multiple industries," Taber said. "We don't have specific product plans to announce at this time, but we believe there is tremendous opportunity to make it even easier for our customers to realize value from AI."
Following a trend
DataRobot's acquisition of Source AI and partnership with BCG appears to be in line with a trend of AI companies acquiring and doing business with consulting firms. Among recent such acquisitions were Accenture's acquisition of data consulting firm Mudano by in February and Atos' purchase of data science and consulting firm Miner & Kasch in April.
Fueling the trend is enterprises' technical needs in developing AI applications and meshing AI technology with their products, Schubmehl said.
"Most of the large consulting groups have strong AI and data science practices that are helping organizations to re-envision or streamline business processes with digital transformation using artificial intelligence," he said. "Many of these organizations have informally partnered with vendors for years now and are beginning to formalize these relationships."