Get started
Bring yourself up to speed with our introductory content.
AI evolution timeline: A decade perspective
AI has become an asset for organizations to better understand their business position, and its capabilities have improved dramatically over the past decade.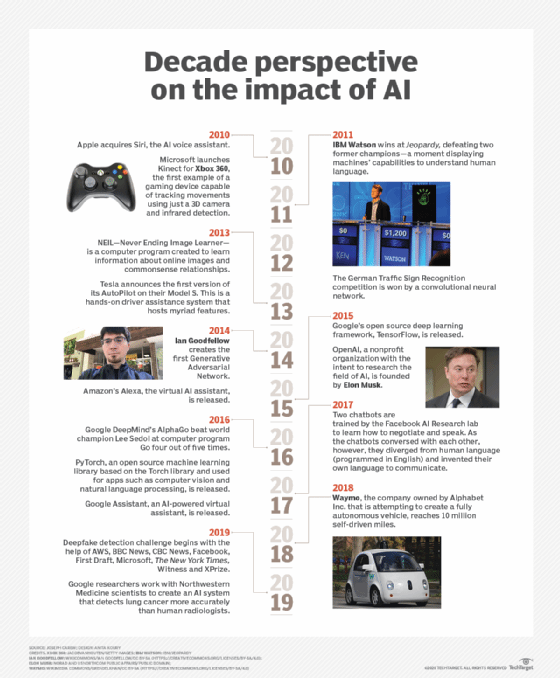 The past decade of AI has seen dramatic changes and development. From the development of the first generative adversarial networks to Waymo reaching 10 million self-driven miles, AI has come a long way.
Data, machine learning and deep learning have come into focus, and data scientists and analysts have become two of the more in-demand positions for organizations across industries. The growth seen between 2010 and 2019 for AI does not seem to be slowing down anytime soon.
Explore the notable developments for AI and important figures over the past decade with this infographic.