Definition
narrow AI (weak AI)
Narrow AI is an application of artificial intelligence technologies to enable a high-functioning system that replicates – and perhaps surpasses -- human intelligence for a dedicated purpose.
Many current systems can be classified as narrow AI. One well-known example is IBM's Watson supercomputer, which applies cognitive computing, machine learning and natural language processing to perform as a "question answering" machine. Watson actually out-performed human contestant Ken Jennings to become the champion on the popular game show, Jeopardy! Essentially, Watson is a type of expert system, a computer program that uses AI technologies to simulate the knowledge and cognitive ability of a human within a particular realm. Subsequent expert systems based on Watson include an artificially-intelligent attorney and a medical research assistant.
Content Continues Below

Download this free guide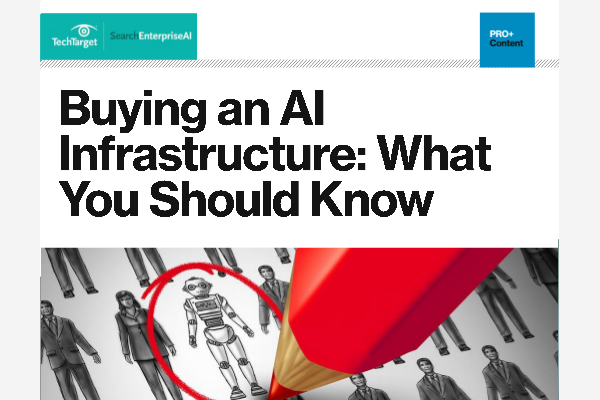 Download: Free AI Buyer's Guide
We designed this expert guide to help you better understand all of the considerations for building and maintaining the infrastructure and engine that support the initiatives. Plus, learn about the products and players, like Amazon, Google, IBM, and 16 more to help you make the best buying decision.
Most narrow AI applications are much less sophisticated than Watson. Any software that uses technologies like machine learning, data mining, pattern recognition and natural language processing to autonomously make decisions can be considered narrow AI. As such, narrow AI systems include spam filters, self-driving cars and Facebook's newsfeed.
Narrow AI is also known as weak AI, in contrast with strong AI (which is also known as artificial general intelligence). Strong AI involves a system with comprehensive knowledge and cognitive capabiliities such that its performance is indistinguishable from that of a human, although its speed and ability to process data is far greater. Such a system has not yet been developed, and expert opinions differ as to the possibility that it ever might be.
This was last updated in
July 2016
Continue Reading About narrow AI (weak AI)
Dig Deeper on Machine learning platforms