 BACKGROUND IMAGE: iSTOCK/GETTY IMAGES
In artificial intelligence (AI), a Turing Test is a method of inquiry for determining whether or not a computer is capable of thinking like a human being. The test is named after Alan Turing, an English mathematician who pioneered machine learning during the 1940s and 1950s.
Turing proposed that a computer can be said to possess artificial intelligence if it can mimic human responses under specific conditions. The original Turing Test, also referred to as the Imitation Game, requires three terminals -- each of which is physically separated from the other two. One terminal is operated by a computer, while the other two are operated by humans.
During the test, one of the humans functions as the questioner, while the second human and the computer function as respondents. The questioner interrogates the respondents within a certain subject area, using a specified format and context. After a preset length of time or number of questions, the questioner is then asked to decide which respondent was human and which was a computer.
The test is repeated many times. If the questioner makes the correct determination in half of the test runs or less, the computer is considered to have artificial intelligence, because the questioner regards it as "just as human" as the human respondent.
The Turing Test has been criticized over the years, in particular because historically, the nature of the questioning had to be limited in order for a computer to exhibit human-like intelligence. For many years, a computer might only score high if the questioner formulated the queries so they had "Yes" or "No" answers or pertained to a narrow field of knowledge. When questions were open-ended and required conversational answers, it was less likely that the computer program could successfully fool the questioner.
To many researchers, the question of whether or not a computer can pass a Turing Test has become irrelevant. Instead of focusing on how to convince someone they are conversing with a human and not a computer program, the real focus should be on how to make a human-machine interaction more intuitive and efficient -- by using a conversational interface, for example.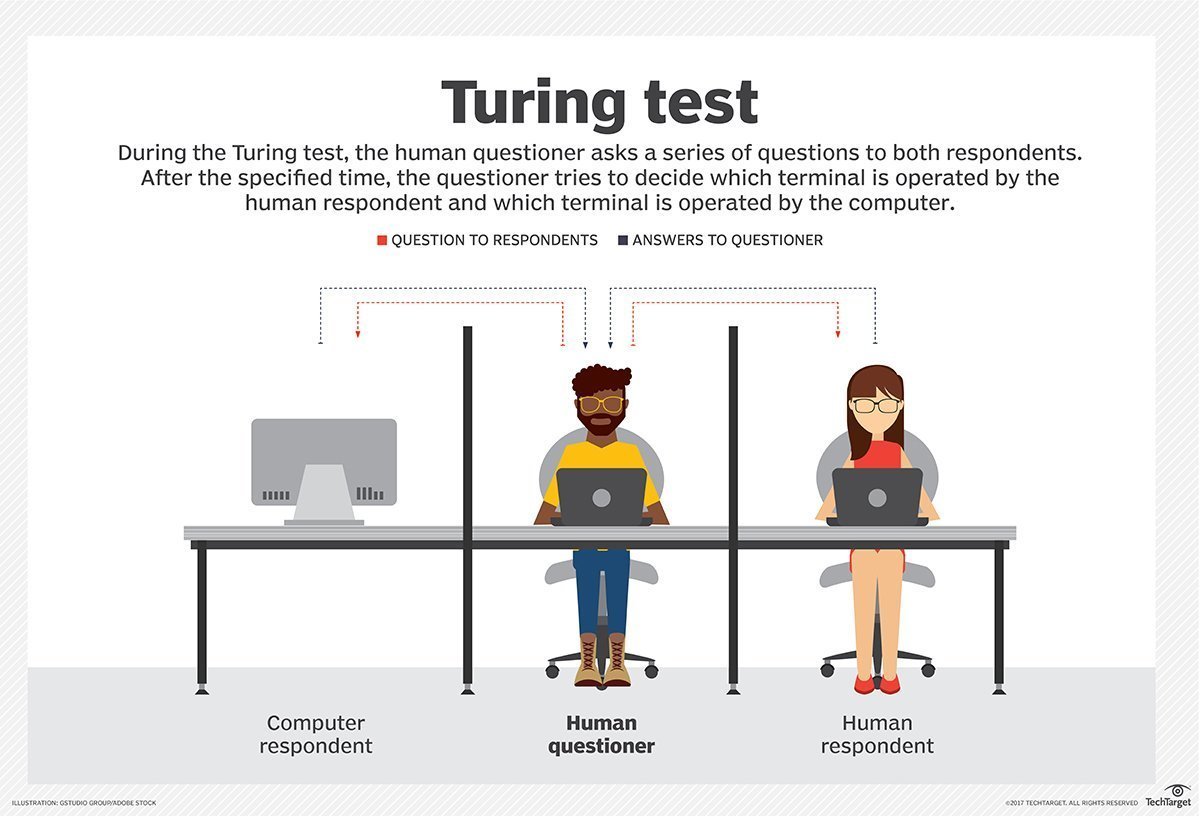 Continue Reading About Turing test